Video Seminar- Process Architecture
Watch video that discusses process architecture - the primary artifact of process management and improvement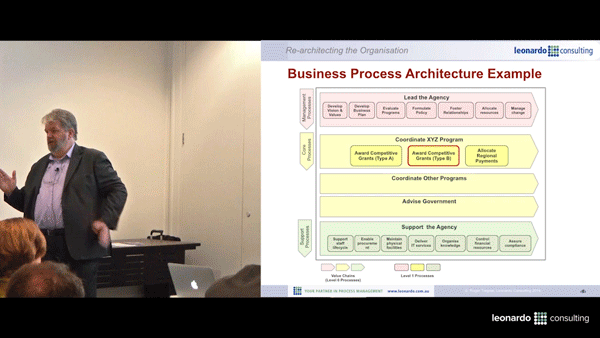 What you can expect to get from the video seminar
This seminar will provide insights into the development and use of a business process architecture and how this forms the key artifact in the process-centric view of management. Roger discusses both the theoretical concepts and practical examples to illustrate an innovative, comprehensive, and effective approach to organization performance management.
The seminar examines:
the purpose and use of a process architecture
relationship between strategy and business processes
how business processes operationalize the strategy
improve the management of organizational performance
how to focus on what really matters—the creation, accumulation, and delivery of value (products and services) to customers and other stakeholders.
What is the 7Enablers of BPM?
Using the seven enablers of BPM this paper describes process-based management and how it is achieved.
Process Architecture
Process Measurement
Process Governance
Process Change
Process Mindset
Process Capability
Process Support.