DOWNLOAD PAPER
--
Using Processes-as-Microservices to Drive Better Customer Experiences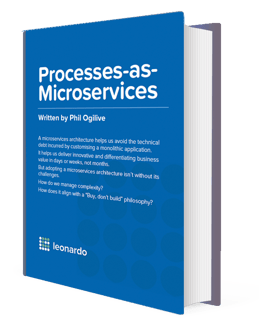 A microservices architecture helps us avoid the technical debt incurred by customising a monolithic application.
It helps us deliver innovative and differentiating business value in days or weeks, not months.But adopting a microservices architecture isn't without its challenges.
How do we manage complexity? How does it align with a "Buy, don't build" philosophy?