Modelling Excellence
Ensuring a positive return-on-modelling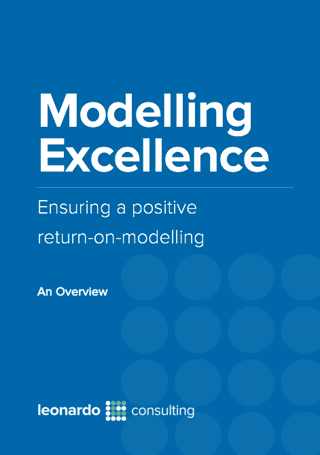 Across thousands of organisations, tens of thousands of people create process models, and millions use them. Process modelling is important, strategic, expensive, and subject to a wide range of quality outcomes. Done well, process modelling creates valuable organisational assets. Done poorly, process modelling is an expensive way to waste resources and facilitate failure.
Process modelling efforts in any organisation can have significant pitfalls:
Models may be inaccurate, causing confusion and more significant problems
A lot of resources may be absorbed in process modelling
Even if accurately drawn initially, models can quickly become out of date
Poor model quality may lead to poor decision-making and loss of control.
Effective, high-quality process modelling delvers significant benefits:
Reduced complexity, and increased focus on the key processes
Organizational strategy is embedded and clarified
Problems are identified and solved more easily and quickly
Better process understanding improves risk management.
Process modelling is a critical activity in every organisation, and represents a significant expenditure. What is the return-on-modelling? Is there a way to ensure the creation of consistently useful process models across the organisation and over time?
Yes, there is. Download this paper to find out how.