Enterprise Transformation
What is transformed?
What you can expect from this paper...
If you were asked to draw a picture of an enterprise before its transformation and a picture after its transformation, like in the classic before/after house renovation advertising, what would it look like?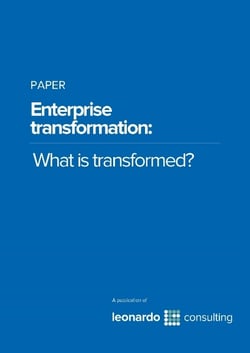 As an enterprise architect looking for a way to represent an enterprise, we can interrogate TOGAF. It tells us that an enterprise is a system of systems, and that Enterprise Architecture is about managing enterprise transformation toward a target operating model; unfortunately TOGAF does not tell us how to draw a system of systems.
This paper discusses:
How to illustrate enterprise transformation
What is an enterprise?
The need for transformation
Enterprise as a system of systems